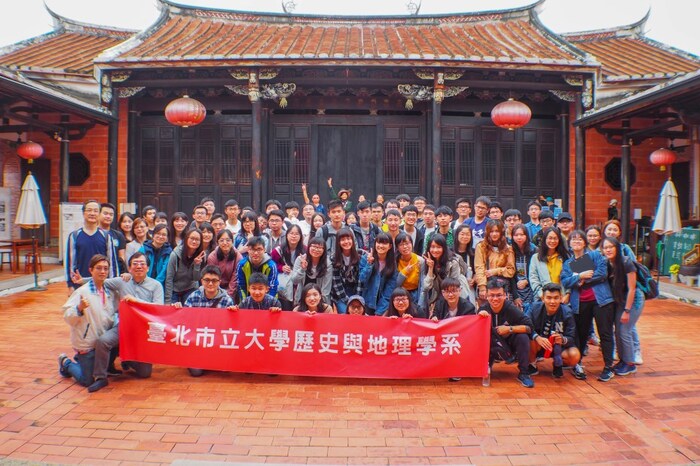 Department History
The Department of History and Geography was founded in 1987, before which it was known as the Department of Social Studies Education when it was focused on the education of social studies teachers at the elementary level. Our department possesses a great tradition and excellence in study, and ever since its founding, our teachers have maintained its tradition of giving both moral and intellectual knowledge, and producing excellent social studies teachers at the elementary level as well as professionals for other fields. The department has undergone occasional reforms in its structure and scope in response to changes in the faculty, enrollment, and academic research. A Native Education Center was established in 1993, which was responsible for social service and research in native education. Then, from 2000 till 2001, our department was the first normal institution in the nation to found a nighttime educational master's degree program and a daytime master's program, opening up a new era in the research of social studies education for our school. In 2008 the Ministry of Education gave its approval to the department for the addition of a master's degree program in the teaching of social studies.
From our inception, our department heads and faculty have been unstinting in their efforts that have led to the flourishing of the department. Such efforts have led to a spectacular showing for all our events, and a similarly high level of success has been seen in our teacher-student education events and our innovation in research. Our department passed evaluation in both 2007 and 2012, and has gained recognition for our successes from both academia and society.
Our Aims:
In accordance with the Ministry of Education's policy and our schools restructuring plan, the department was renamed to become the Department of History and Geography, and has since become one of the few educational research departments in Taiwan to cover two academic disciplines.
Educational Vision and Goals
Educational Vision
The professional curriculum of the Department of History and Geography champions a macroscopic perspective, diverse educational methods, and excellent facilitates and equipment that provide our students with a superior learning environment. We work to train skilled elementary teachers in social studies as well as professionals in history and geography who are equipped with both theoretical and practical knowledge.
Educational Goals
To train professionals who are equipped with theoretical and practical knowledge in history and geography

To instill in our students a respect for diversity in culture and value in sustainable development

To train elementary teachers in the social studies-related fields
Core Abilities
We engender in our students awareness in history, culture, geography, and the environment

We engender in our students cross-discipline scholarship and application

We engender in our students the ability to work with cultural resources and ecotourism from the combined perspective of history and geography

We engender in our students the professional faculties for historical imaging and geographical mapping

We engender in our students professional educational skills in the social studies field